Environmental Camp
---
Environmental Camp 2017-2018
Schools for Environmental Conservation
Learning About, Interacting With, and Actively Conserving Coral Reefs in the CNMI
Hafa Adai and Tirow! The Micronesia Island Nature Alliance is pleased to reintroduce the Schools for Environmental Conservation Program with an exciting new theme, "Learning About, Interacting With, and Actively Conserving Coral Reefs in the CNMI." This program provides students and teachers the opportunity to gain hands-on experience, not only to learn about the CNMI's unique coral reef ecosystem, but also help promote and encourage environmental stewardship on their school campuses and throughout the island community. The keystone of this project is the participation of Saipan's high school and middle school teachers and a small group of their students working together to create a Conservation Action Plan (CAP).
MINA has observed that participating students pursue careers in environmental science and return to the Marianas to continue promoting biodiversity, environmental conservation, and sustainable living. Through this program, we hope to continue to encourage the next generation's interests in the environmental field.
To learn more about MINA's programs and how we empower communities for conservation, contact us at minaoutreach@gmail.com, visit our website at www.minapacific.org, like us on Facebook @MINAPACIFIC, and/or call us at 233-REEF.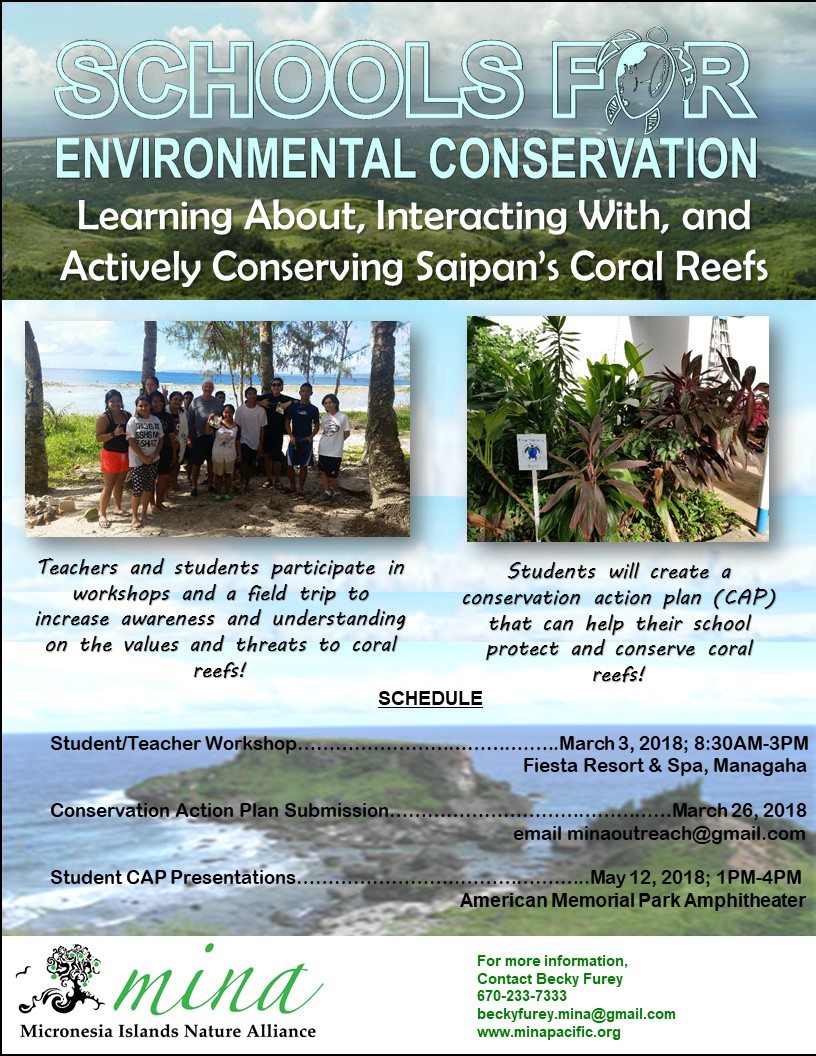 ---

The Environmental Camp Program is funded by the Department of Interior Coral Reef Program. For more information, click on www.doi.gov to visit their website.
Last Updated 5/7/2018