Welcome to MINA
MINA: A nonprofit organization dedicated to the conservation of the diverse natural resources of the Northern Mariana Islands.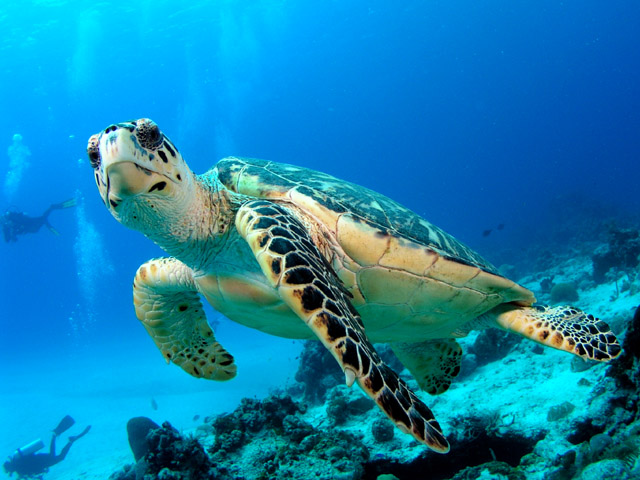 Hafa Adai, Tirow, and Welcome to the Micronesia Islands Nature Alliance
MINA is a community - based, nonprofit organization that was formed by a group of people whose dedication and compassion for the environment felt the need to promote and advocate for the protection and restoration of our natural resources in the Northern Mariana Islands.
The CNMI has a unique and beautiful natural heritage but these natural treasures are at risk of continued degradation. MINA believes that by fostering community watch and outreach efforts we can achieve our long-term goals for a sustainable future.
Please explore these pages further to find out more about MINA's mission and to contact us for more information about how you can get involved.
---
---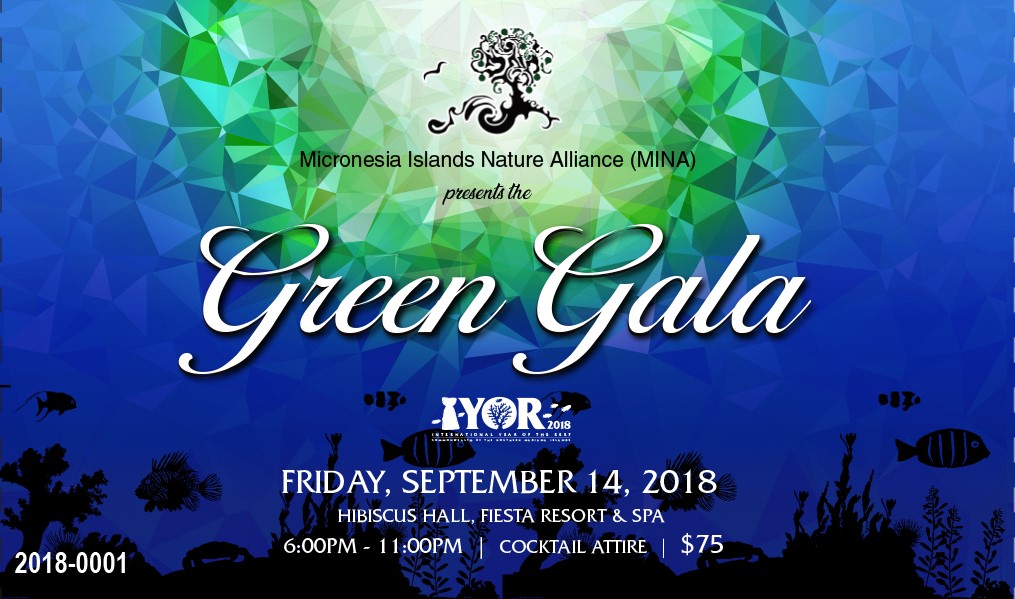 GREEN GALA TICKETS NOW ON SALE!
Tickets are now on sale for Micronesia Islands Nature Alliance's largest fundraiser of the year, the Green Gala, slated for September 14, 2018, at the Fiesta Resort & Spa, Hibiscus Hall starting at 6 p.m. The price of admission is $75 per person.
Proceeds of the event support MINA's ongoing work that strives to conserve the diverse natural resources of the CNMI. This year is even more special, as MINA celebrates the International Year of the Reef, and the community members who work to sustain the natural environment and ensure the island way of life.
MINA implements and executes various environmental awareness outreach projects, and also continues the Plastic Bag Challenge, Schools for Environmental Conservation workshops, Tasi Watch Program, and the recycling Adopt-A-Bin Program. Strong support from the community makes the continuation of all these projects possible.
The highlight of the gala will be the Green Awards presentation, recognizing an individual, business, and school group for exemplary leadership in conservation. In addition, there will be numerous door prizes, a grand raffle prize courtesy of United Airlines of a round trip airline ticket to the U.S. via Honolulu, a variety of handicrafts and special packages on the silent auction table, a no-host bar and bottle service, and special entertainment celebrating IYOR.
In anticipation of another sold-out event, organizers are encouraging those who plan to attend to purchase their tickets early, either at the MINA Office in Gualo Rai or from any of the volunteer board members.
To become a sponsor and/or volunteer, and for more information on the Green Gala, or MINA's various projects, call 233-REEF (7333), or email minaoutreach@gmail.com.
Last Updated 8/13/2018