Welcome to MINA
MINA: A nonprofit organization dedicated to the conservation of the diverse natural resources of the Northern Mariana Islands.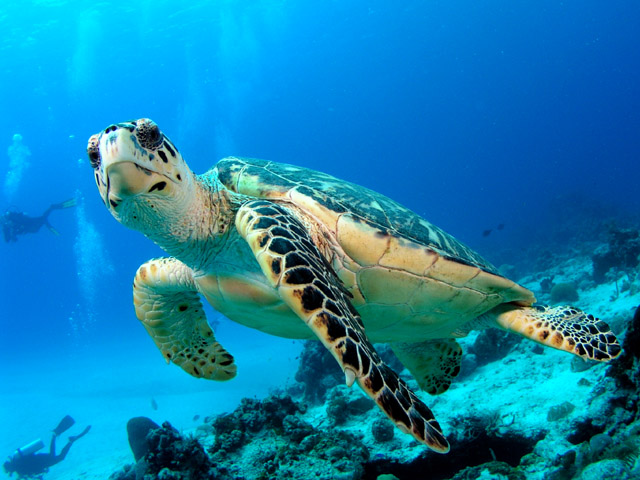 Hafa Adai, Tirow, and Welcome to the Micronesia Islands Nature Alliance
MINA is a community - based, nonprofit organization that was formed by a group of people whose dedication and compassion for the environment felt the need to promote and advocate for the protection and restoration of our natural resources in the Northern Mariana Islands.
The CNMI has a unique and beautiful natural heritage but these natural treasures are at risk of continued degradation. MINA believes that by fostering community watch and outreach efforts we can achieve our long-term goals for a sustainable future.
Please explore these pages further to find out more about MINA's mission and to contact us for more information about how you can get involved.
---
---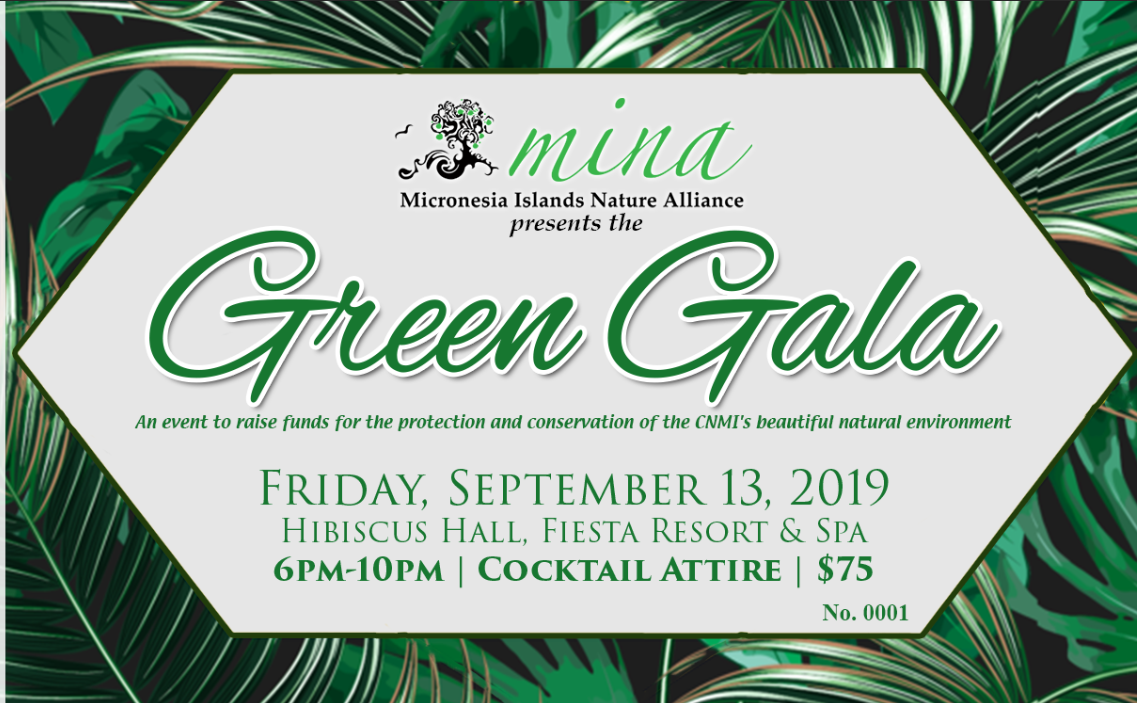 Hafa Adai and Tirow!
Extreme challenges in 2018 affected our community on all levels, from looming economic uncertainties due to Federal employment and immigration policy changes to two devasting typhoons that ripped through our islands. These events have had a serious impact beyond our control on all of us, but history tells us that as islanders we are resilient. The one thing we can control is a united, conscious effort to protect and conserve our natural resources, and we invite you to join with us to continue our mission of Empowering Communities for Conservation.
With this in mind, and on behalf of the Micronesia Islands Nature Alliance (MINA), we are pleased to announce our annual signature fundraising event, The Green Gala, which is scheduled for Friday, September 13, 2019.
ARE YOU OR YOUR COMPANY INTERESTED IN BECOMING A GREEN GALA SPONSOR?
Please join in these efforts by sponsoring this year's Gala as an Emerald, Title, Major, or Event sponsor. MINA is a tax-exempt 501(c)(3) organization, and your contribution is tax-deductible to the extent allowed by law.
We thank you for your continued support of MINA's mission, and look forward to your favorable response and confirmation of sponsorship of the Green Gala at your earliest convenience. Should you have any questions, please contact Roberta Guerrero, Executive Director at minaoutreach@gmail.com or 233-7333
Last Updated 7/24/2019